Short-term Stay or Respite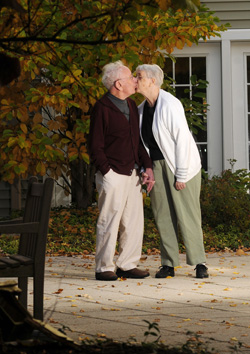 There are many reasons to enjoy a short term stay at the VNA Assisted and Senior Living residences. Very often people require assistance following a hospitalization; or a nursing home or rehabilitation stay; or perhaps a temporary respite for a regular caregiver. You or your loved ones will receive all of the services and amenities that the VNA has to offer at an all-inclusive daily rate in your own beautifully furnished apartment. Meals, personal care, laundry, housekeeping, linens, towels, cable, internet and phone service are all included.
In some circumstances, a short term stay requires immediate attention to arrange. Our visiting nurses can come directly to you, wherever you are – at the hospital, rehab center, nursing home or home to complete an assessment to see if this is a good option for you.
There have been many instances of guests who try us and like us so much that they decide to move in permanently.