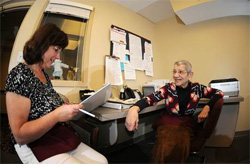 After we receive and review your completed application form, we'll contact you to schedule an assessment. During the assessment, our Wellness Nurse will meet with you and your family to discuss and assess the type and level of assistance you need. This will allow us to develop a customized service plan to have in place from the very first day you arrive.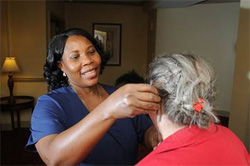 Throughout your stay, we'll review and amend your service plan as needed to ensure you're given the support you need to live life to the fullest.
For more information about assessments or to schedule a tour of our assisted living communities, please call us at 617-776-9800 or send an email to AssistedLiving@vnaem.org.